Embedded Lyrics Support for Music Files
Emby now supports display of musical lyrics you provide. This doesn't require modifying your actual music tracks but is done using a text file residing next to the track!


You can quickly and easily use a tool such as MediaHumon Lyrics Finder that makes quick work of adding Lyrics to your existing content. Rescan your music library and have this: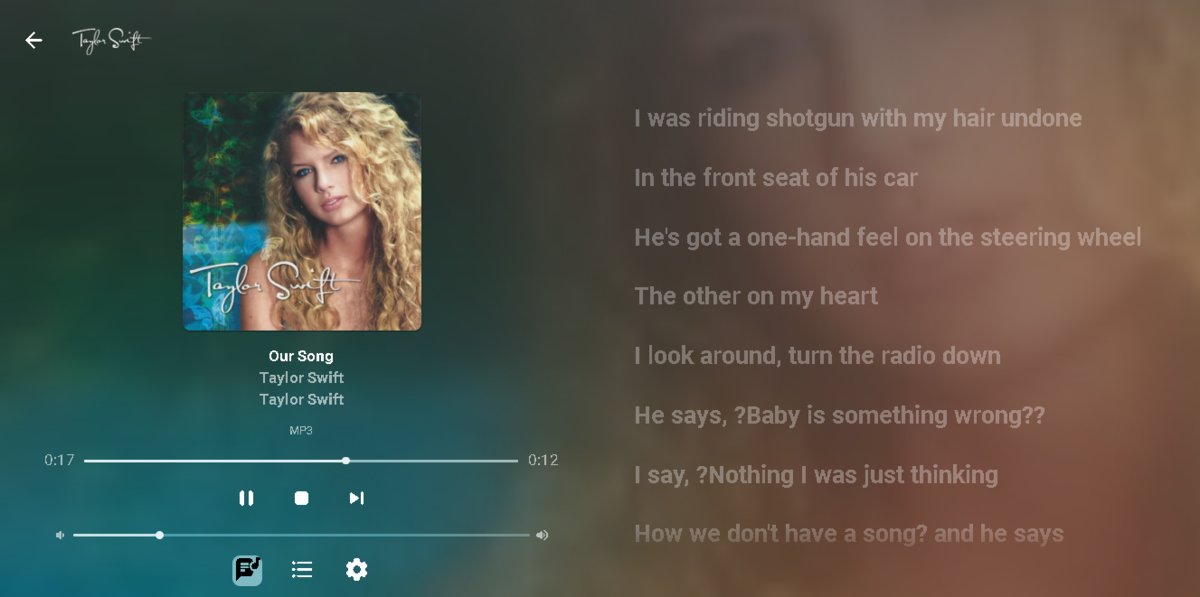 This is a great new feature that's easy to implement, uses hardly any storage space (text files) and gives you great results! (first icon bottom left)
Audio now playing screen
The above picture shows one view of our new audio Now Playing Screens. Here's another version of the same screen without the lyrics showing your current queue:
Save Time with Emby's Intro Skip
New to LG 1.0.37 is the ability to skip TV Show Episode Introductions segments. This allows you to jump right to the start of the action, saving a great deal of time allowing you to quickly get to the good stuff! Combine Into Skip with Automatic Play Next Episode for a superior binge-watching experience!
Was this article helpful?
That's Great!
Thank you for your feedback
Sorry! We couldn't be helpful
Thank you for your feedback
Feedback sent
We appreciate your effort and will try to fix the article